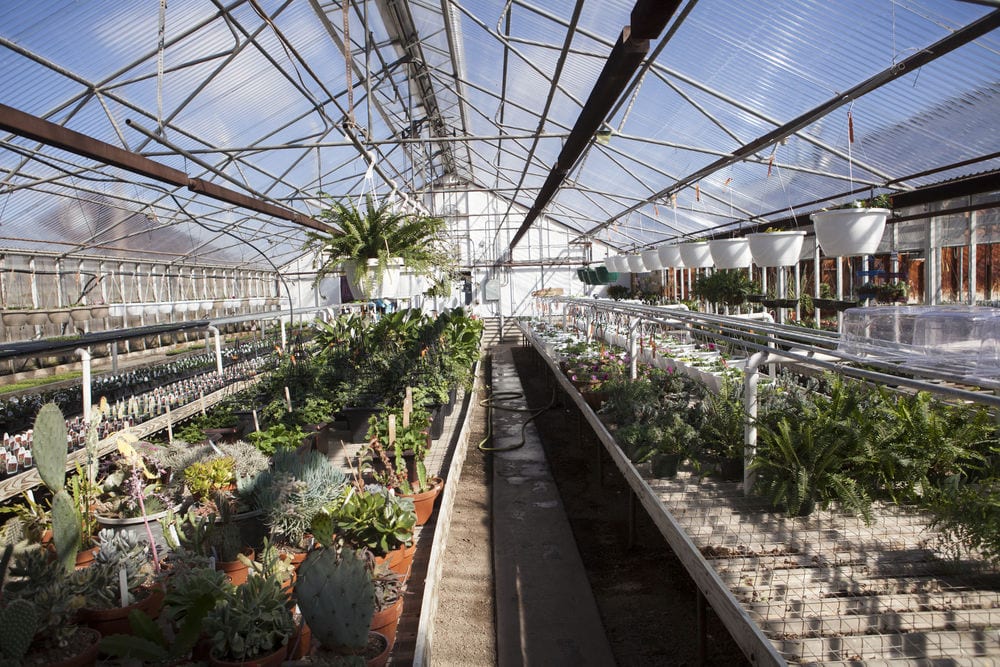 Welcome to Floral Acres Florist and Greenhouse, a family-owned and operated business in Antioch, Illinois. We pride ourselves on the exceptional quality of our merchandise and on our willingness to go the extra mile to ensure that our customers have a delightful shopping experience with us. We built our reputation on our commitment to ensuring our customers and patrons that every plant, every flower, and every gift we sell meets the high standard we have for the quality of our merchandise.
Our customers know that they can count on Floral Acres Florist and Greenhouse for all of their floral needs — for holidays, gifts, special occasions and anything else. We also have a large greenhouse. Our greenhouse is stocked full of plants for sale, including cacti, succulents, and a broad variety of other green and blooming plants. Come by to see our greenhouse. We're confident that you'll love our vast selection of familiar and unusual plants. We'll give you the same warm, friendly, and helpful service you always get at our flower shop when you shop at our greenhouse plant shop for potted plants. Plants are thoughtful gifts for any occasions. You don't need to have a reason to treat yourself to a plant gift. We also grow bedding and vegetable plants in-house during the spring.
Many scientific studies have shown that having plants indoors will enhance physical and mental health and improve your indoor air quality by removing toxins from the air.
Location, Directions & Contact Info About Us
Fill Your Home With Plants
When you fill your home with plants, you'll transform your indoor environment in so many healthful ways. Flowering plants add splashes of color and elevate peoples' moods at any time of the year. They also make rooms feel warmer, cozier, and more inviting. You can put plants on dining tables for an instant centerpiece. Add plants to console and end tables for a ton of effortless ambiance. Put a large plant on a console table at the entrance to your home for a show-stopping impact when you welcome guests into your home. Place plants on your windowsills if you have direct sunlight. Consider hanging plants from the ceiling if you're short on floor, window, or table space. Hanging plants draw the eye up, creating the illusion of higher ceilings — even in small rooms!
Add Plants to Your Business, Office, or Personal Workspace
Every business deals with people — whether they're customers, clients, or employees — on a day-to-day basis. Do the people who come into your establishment get the feeling that your place is warm and inviting? Do you wish that the people who come into your business would feel more comfortable about being there? You can accomplish all those things and much more by adding some green and flowering plants to waiting areas, conference rooms, or offices.
A few plants of varying sizes will give your office, workspace, reception area, and other areas in your business a brighter, more cheerful, and relaxing feeling. And you'll benefit even more because the people who work with and for you will feel more relaxed, less stressed, and they'll be more productive as well.
Plants Are the Ideal Gift for Any Recipient
With all the holidays, special appreciation days, birthdays, and different events that occur in peoples' lives each year, finding an appropriate gift can turn into a stressful and frustrating process. We believe in making gift giving less stressful and more pleasant for all of our customers. Plants are thoughtful gifts — regardless of the occasion.
Sometimes there are circumstances when you need to send someone a gift at the last minute. We've got you covered under those circumstances, too.
What are some occasions for which plants are an excellent gift choice?
Give someone a plant as a gift to celebrate a housewarming for someone who is moving into a new house, or a new apartment.

Give someone a plant as a gift as a token of appreciation for a host or hostess who invites you to their home.

To congratulate someone for a promotion, or some major accomplishment.

To wish someone a happy anniversary.

To let someone know you're thinking of them when they're going through hard times.

To send someone who is in a hospital or laid up in bed because of illness or injury your wishes that for a speedy recovery.
Decorate Your Patio or Deck With Container Plant Arrangements
The warmer weather and longer days of late spring and summer encourage us to spend more time outside. And our patios and decks are the perfect gathering places for meals with our families and friends or relaxing after a long hard day or week. Let our plant shop help you put together a unique container garden filled with succulents — whether you use it for a side or coffee table in your outdoor entertaining space or put the arrangement in the center of your outdoor dining table to dress it up.
The dedicated and knowledgeable staff at our greenhouse plant shop are ready to give you the same friendly, prompt,  and outstanding service that our customers know from our flower shop. This commitment to making our customers our number one priority guides us in every aspect of our business.
Floral Acres Florist and Greenhouse and our plant shop provide delivery for a $10 charge to places within our service area including Antioch, Lake Villa, Lindenhurst, Bristol, Wisconsin, Salem, Wisconsin, and Trevor, Wisconsin. We deliver to the following places within our area: Tiffany Senior Apartments, The Village at Victory Lakes, and Victory Lakes Continuing Care.
You can count on the Plant Shop at Floral Acres Florist and Greenhouse to help you find flowers and plants for any occasion or our retail store where you'll find fun decorative items to use in the garden.
Reap the Environmental and Health Benefits of Plants
How Plants Can Help Your Body and Mind
Plants are beneficial for improving mental health.

They help reduce physical and psychological stress,

The presence of plants helps enhance mood, and improve memory and productivity,

Plants will speed up the healing process in people who are ill or injured.
After Removing Toxins From Indoor Air, Plants Release Fresh Oxygen
Unlike humans, plants use carbon dioxide and release oxygen into the air.  That means that every plant you put in your home, workplace, classroom, or other interior areas is cleaning the air in that space.
Some toxins your plants will remove include:
Formaldehyde (found in carpet glue and padding, the glue of laminate flooring, and other household objects.)

Carbon Monoxide

Radon

Pesticides

VOCs (Volatile Organic Compounds found in paint, paint thinner, wood stains, strippers, and other products.)

Disinfectants and Cleaning Products

Biological Pollutants in the Air